South Australian paraglider survives 100 METRE DROP after dangerous wind change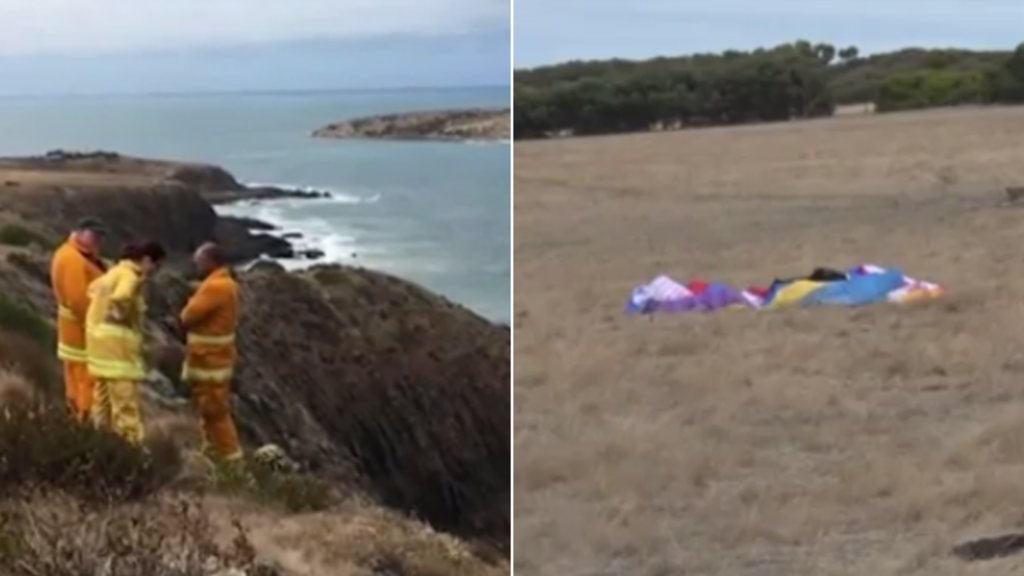 A paraglider survived a 100-metre fall on Friday morning after his kite snagged on rocks during his sudden descent.
The 38-year-old man was flying with a friend above Waitpinga Beach on the Fleurieu Peninsula south of Adelaide when disaster struck.
An unexpected wind change pushed him straight into a cliff face.
But as he slid down the cliff face, his kite got caught on some rocks and stopped his fall.
The man was then airlifted to Flinders Medical Centre after the terrifying mid-air accident.
A witness, Philip Goode, said the man was very fortunate.
"He got caught in some sort of eddy and was flung downward, crashed into the top…