Eye treatment for lioness at Adelaide Zoo as ophthalmologist makes visit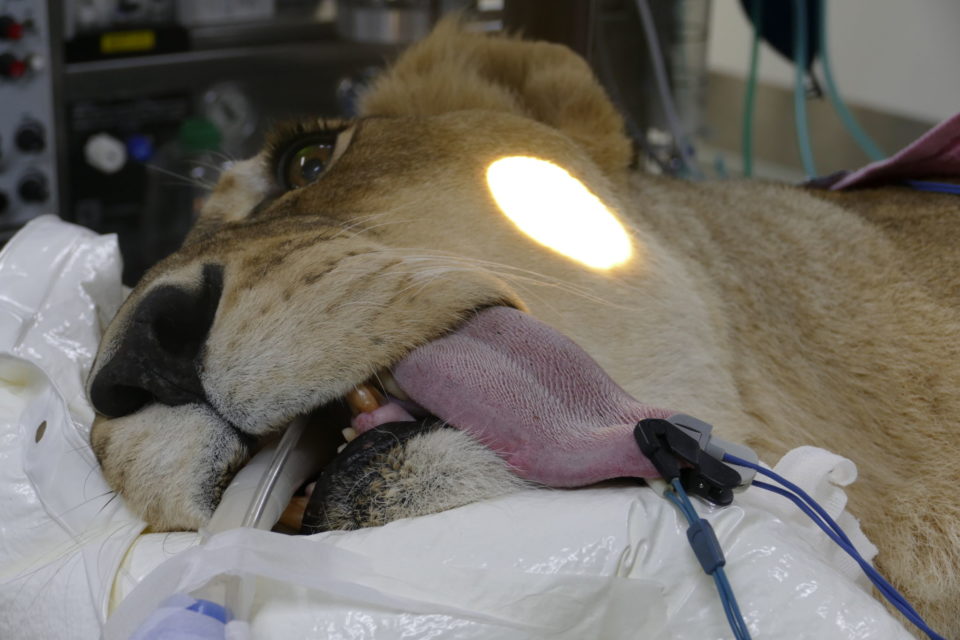 When you need eye treatment you visit the ophthalmologist, but in the case of Amani, Adelaide Zoo's African Lioness, the ophthalmologist definitely needed to pay a 'home visit'.
Amani, 19-years-old, was taken to Adelaide Zoo's Animal Health Centre last week to receive attention from Tony Read, Specialist Veterinary Ophthalmologist. On examining Amani, he discovered that she had a non-healing eye ulcer.
"I see this kind of ulcer quite frequently, it's one of the most common procedures that we undertake with older animals," said Tony.
Explaining the procedure, which took no more than 20-minutes, Tony said: "I made a superficial cut into the cornea to remove some non-healing tissue and used Amani's third eyelid…